About Us
On This Page
What is Cogtale?
CogTale is a comprehensive database and repository which provides easy access to information about the results from trials in the field of cognitive interventions for older adults.
CogTale hopes to provide researchers and members of the public with clear, evidence-based information to help answer questions about cognitive interventions.
You can:
Perform a literature search on topics related to Cognitive Treatments for older adults. Information about methodological features, risk of bias and summary of results are published and easy to access for each study.
Select studies to combine to create an automatic meta-analysis and have a report sent to you with the results.
Browse our resources to find information about cognitive treatments for older adults.
CogTale is currently in a 'pilot' phase (Beta Release), which means that data and articles are being continuously added to the platform, and the website is subject to regular change.
Meet the Team
Our team consists of leading clinical researchers located around the world, passionate about developing effective lifestyle interventions to prevent or minimise cognitive decline.
Project Director
About
Alex is a neuropsychologist and researcher. His research interests include: non-pharmacological interventions aimed at primary and secondary prevention of cognitive decline and dementia.
Alex is a founding member and Chair of CIDER – an International Working Group, focused on the advancement of methodological quality of cognition-focused intervention trials for people at risk of dementia. He is also the Chair (2016-2018) of the Non-Pharmacological Interventions Professional Interest Area (PIA) of the International Society for the Advancement of Alzheimer's Research and Treatment (ISTAART).
About
Benjamin is an Associate Professor at the University of Michigan, USA.
His research interests include: neuropsychological assessment of aging, dementia, stroke, and epilepsy, cognitive effects of chronic stress/post-traumatic stress disorder, and non-pharmacologic intervention for enhancing cognitive, emotional, and everyday functioning.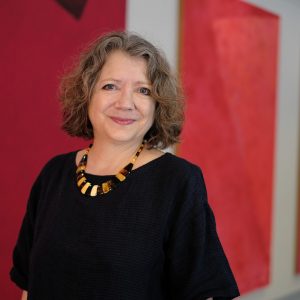 About
Dr Sylvie Belleville is a full professor in psychology at Université de Montreal and the research director of the Institut Universitaire de Gériatrie de Montréal (IUGM).
Her research interests include: cognitive deficits in normal aging, mild cognitive impairment, subjective cognitive decline and Alzheimer's disease, efficacy and neuronal correlates of cognitive training, the role of virtual reality and mobile applications to measure and train real-life cognition.
About
Tzvi is the Director of Geriatrics and the Center for Healthy Aging at the Rambam Health Care Campus in Haifa, Israel, and is Vice Dean and Director of the American Medical School at the Bruce and Ruth Rappaport Faculty of Medicine of the Technion – Israel Institute of Technology. He graduated in medicine at the University of Witwatersrand in Johannesburg, South Africa and has since devoted his professional career to the field of Geriatrics and to Medical Education. He is the chairman of the Israel Geriatrics Society, is a member of the Full Board of the European Geriatric Medicine Society, and is the Editor of the Geriatric Section of the Frontiers in Medicine Journal.
His research and clinical interests include: the use of technology for the diagnosis and treatment of age-associated cognitive impairment and dementia, healthy aging and centenarians, frailty, integrated health care for the elderly, and global health issues.
About
Sharon is a neuropsychologist and a postdoctoral researcher at Columbia University Medical Center, USA. She is also member of the Old Age Research Group at the University of São Paulo, Brazil.
Her research and clinical interests include: healthy aging, age-related cognitive changes, mild cognitive impairment, personality-cognition relations, integration of technology in cognitive intervention, and the impact of lifestyle/non-pharmacological intervention on cognition, emotion, and everyday life.
About
Amit is a CR Roper Senior Research Fellow and clinical neuroscientist specialising in cognitive training across the lifespan and brain disorders, clinical trials and research synthesis. He holds a dual position as Assistant Director (evidence synthesis) at the National Disability Insurance Agency, and affiliated researcher at the Biostatistics & Clinical Epidemiology node at the Methods and Implementation Support for Clinical and Health research Hub (MISCH).
His research interests include: cognitive training methodology, multi-domain interventions, clinical trials, evidence synthesis and functional assessment using spatial mapping technologies. He is leading the development of CogTale's raw data repository/individual participant data platform.
About
Julieta is a PhD candidate within the Academic Unit for Psychiatry of Old Age at The University of Melbourne. Her research is focused on non-pharmacological interventions for neuropsychiatric symptoms of people with young-onset dementia.
Her main research interests include psychosocial interventions, young-onset dementia, neuropsychiatric symptoms, psychotic disorders and severe mental-illnesses in general.
About
Marnie is a research assistant at the University of Melbourne. Marnie completed her honours in psychology in 2021, and is actively involved in overseeing Cogtale.
About
Nathalie is an undergraduate student at the School of Psychological Sciences at The University of Melbourne. Her research interests include: the development and evaluation of interventions to improve wellbeing and cognitive functioning and to prevent and treat mental illness.
Associate Investigators
About
Kaarin Anstey is a Scientia Professor of Psychology and Director of the UNSW Ageing Futures Institute. She is also a Senior Principal Research Scientist at Neuroscience Research Australia (NeuRA) and leads the NHMRC Centre of Research Excellence in Cognitive Health.
Kaarin's research programs focus on the causes, consequences and prevention of cognitive ageing and dementia. Kaarin also conducts research into older driver safety, wellbeing, and evaluates interventions to promote mobility and healthy ageing. Kaarin has worked extensively with longitudinal studies, and leads the PATH Through Life Project.
About
Professor Belinda Goodenough is a behavioural scientist with over 25 years of experience in health, and health services research. She is an Associate Professor at the University of Wollongong, Australia and an Executive Director at Dementia Training Australia.
Professor Goodenough has a specific interest in knowledge translation and implementation science – how to put evidence into practice. She has applied these skills in areas as diverse as pain, cancer, childhood health, and over the past decade, ageing and dementia.
Collaborators
About
Richard is the director of eResearch at the University of Melbourne and Professor of Applied Computing Systems in Computing and Information Systems Department, Melbourne School of Engineering. Richard's research interests include: theoretical computing science; real time systems; security and more recently in eResearch and its applications.
About
Sam is a data specialist who is passionate about the ways in which quality insights and data science can further human endeavour. He has extensive experience building capabilities in sophisticated research and data analysis tools, and in communicating research findings to specialist, technical, and general audiences. Sam oversees the programming of the data analyses and report generation sections of the COGTALE project to simultaneously cater for academics, healthcare professionals, and consumers.
Advisory Board
CogTale has an advisory board consisting of clinicians, research experts in the field of cognitive-oriented interventions, media personnel, and consumer representatives.
Professor Nicola Lautenschlager
Academic and Old Age Clinician
Alissa Westphal
Old Age Occupational Therapist
Professor Michael Valenzuela
Academic
Ann Reilly
Dementia Australia Consumer
Representative
Norman Swan
Media Representative
Janet Johnson
Consumer Representative
Support
CogTale is a not-for-profit project. We are grateful for the funding support received from the Dementia Australia Research Foundation  (formerly Alzheimer's Australia Dementia Research Foundation), and the Dementia Centre for Research Collaboration (DCRC) to establish the beta version of this platform. Dr Alex Bahar-Fuchs is supported by a Boosting Dementia Leadership Research Fellowship from the National Health & Medical Research Council (NHMRC) of Australia. More funding is required to maintain and improve the existing platform and to continuously enter new content. Please contact us should you wish to discuss providing your financial support.
Jump Back In
Search our database and perform a meta analysis.
Explore
Read our citizen briefings: summaries of recent findings.
Citizen Briefings
Access information to learn about [su_tooltip title="" text="Cognition-oriented treatments" position="top" background="#ff8552″ color="#FFFFFF" font_size="18″ text_align="center" max_width="300″ radius="5″ shadow="no" behavior="hover" outline="yes" tabindex="yes" reference_tag="span" hide_delay="0″]COTs[/su_tooltip].
Learn